Karina Kahlon
South Korea continues to spark new beauty trends that global cosmetics mavens fall in love with
I frequently get asked "what's so special about Korean beauty (products)? you have everything you can want or need right here, locally!". While I do agree that the "west" offers a great verity in the beauty department, it still doesn't completely get to the bottom of the beauty lover's soul.
While a product might deliver results and skin care benefits galore, there is more to a product than just its functions. When I choose my beauty products and imagine them on my vanity, leering at me and calling for me to use them – they are always beautiful, alluring, interesting and a conversation piece. Here falls the very reason why
K-beauty
has become a worldwide craze: the jaw dropping packaging filled with lovely elements that can suit the Punk as well as the Lolita, unique and edgy ingredients like snake or snail extract that promise us to look like a Korean glowing idol, and on top of it all: an amazing price tag. now, who would be able to ignore all that?
"
Skin-treatment
" is exactly what K-beauty is. It's the X factor that has been missing in the beauty community for some time now – only to be introduced by the ever young looking, radiant and beautiful women (and men) of Korea.  
So how did it all begin? While Korean beauty regimes dates back to as early as the Goryeo Kingdom, the more familiar Term K-beauty ("Korean Beauty") is a large, new-ish term that combines elaborate skin care, low in pigment makeup, unique routines and exceptional ingredients that all serve one great purpose: to make you look and feel like Korean idols. But why an Idol? Some may allude to the fact that K-beauty originated with the raise in popularity of K-pop and K-drama where beautiful stars like Hyun-A, Taeyeon, G-dragon and other gorgeous men and women has began to endorsing beauty products and showcasing their beauty routines on social media. Actually, Social media plays an important role in how K-beauty became a widespread phenomena.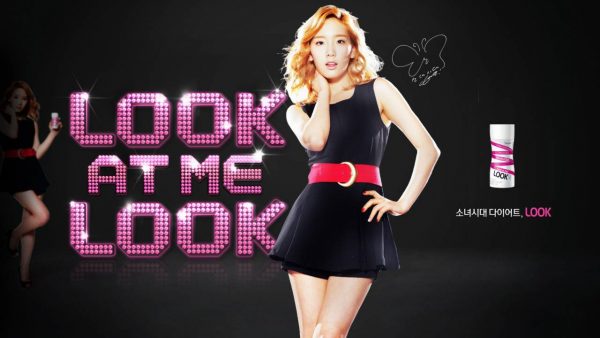 Don't worry Taeyeon, we can't stop looking at you by SNSD Taeyeon (CC BY-ND 2.0)
The grave influence of T.V, Adverts, Instagram and other social media platforms along with traditional and cultural perception of beauty and its importance to the South Korean public – has made South Korea to the capital of cosmetic surgeries where one receives a double eyelid augmentation as a graduation gift. Yes, South Koreans take beauty seriously! in fact, so seriously that new approaches to makeup and skin care are constantly adapted, such as a fifteen step skin care routine and double cleansing routine, CC \ BB creams and season based trends; all in the name of a healthy, glowing and young-looking skin.
But does all this hassle actually worth it?Seems like prices of Korean cosmetic brands are commonly lower as opposed to western pricing and the quality is always as good if not better. The active ingredients even in cheaper products surpasses western drugstore quality and the results are quick to show.  
How can K-beauty be ignored? The short and simple answer is that it just can't. K-beauty Vloggers, Bloggers, Facebook communities gain popularity swiftly and embrace K-beauty regimes as this trend is here to stay, and slay.
About the author:
Karina Kahlon is an Israeli K-beauty ambassador. Owns Peachplz.com, a blog which offers an innovative beauty resource that provides reviews, recommendations and new product launches, with a touch of humor and authenticity.